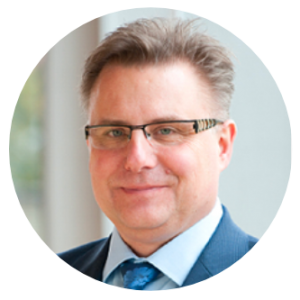 Master of Pharmacy
Z. Maciej
Gawroński
Master of Pharmacy Z. Maciej Gawroński. A member of our Scientific Council. In 1991 he graduated from the Faculty of Pharmacy of the Silesian Medical Academy in Sosnowiec (Poland), and he obtained his first degree in pharmaceutical pharmacy in 2001. A long-time professional researcher at the Medical University of Silesia in the Department of Pharmaceutical Botany and the Chair of the Drug Form Technology. At the same time, a long-term employee of the Pharmaceutical Companies such as Bayer, GlaxoSmithKline and ICN Polfa Rzeszów.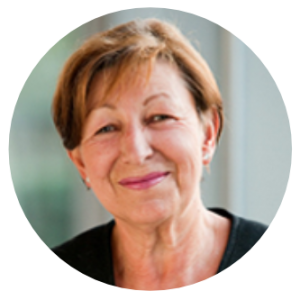 Dr Barbara Śmietana Piętak, A member of the NaturDay Scientific Council. She graduated from the Silesian Medical Academy, Faculty of Pharmacy in the field of Clinical Analytics in 1981. Until 2006 she lectured on pharmacognosy, phytochemistry, natural cosmetics and natural medicine as an Academic Researcher and Teacher at the Department of Pharmacognosy and Phytochemistry of the Faculty of Pharmacy. In 1992, she obtained a PhD degree in pharmaceutical sciences. Author of many publications, reports and scientific articles. In 1987-88, she received the second prize of the rector of the Silesian Medical Academy for teaching achievements, in 1994 she received the golden badge of the Polish Teachers\' Union, in 1998 she was awarded an honorary badge for exemplary work. As a sign of appreciation for her achievements, she also received the Silver Cross of Merit awarded by the President of the Republic of Poland in 2000.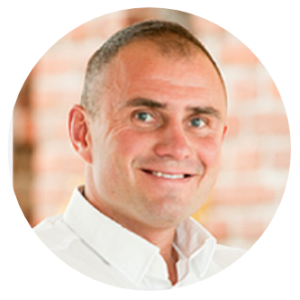 Dr Artur Gołaś, Member of NaturDay Scientific Council. He is the President of the Polish Society to improve the motor development (Polskie Towarzystwo Usprawnienia Motorycznego - PTUM), The Manager of the Strength and Muscle Power Workshop at AWF Katowice (the University of Physical Education in Katowice (Poland)), The Head of the Department of theory of sport and the motor development skills coach of the 24th section of AWF Katowice and the motor development coach in team sports games. He also completed post-graduate studies in Nutrition, Supplementation and Motor Development skills. Dr Artur Gołaś is also a personal trainer, and II class coach in boxing, and the Trainer of II EEG Biofeedback. Author of books and scientific articles on nutrition, supplementation and sports training. He completed scientific practice in London, Prague, Olomouc (Czech Republic) and gained experience as a speaker at numerous national and international conferences.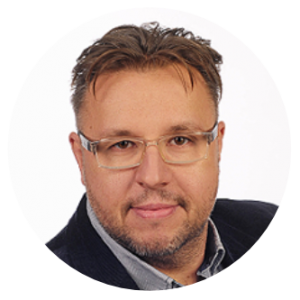 Dr Jakub Jaworek Member of the NaturDay Scientific Council. The graduate of the Silesian Medical University in Katowice and a Medical practitioner of the Emergency Service in Katowice. He obtained the 1st and the 2nd degree specialisation in anaesthesiology and intensive care. He worked at the Municipal Hospital in Siemianowice Śląskie in the Department of Anesthesiology and Intensive Care and the Manager of the hospital reception room, and also the duty doctor in the John Paul Pediatric Centre in Sosnowiec-Klimontów, at the Department of Anaesthesiology and Intensive Care. In the years of 2008-2013, he was the Deputy Head of the Department of Anaesthesiology and Intensive Care at the Specialist Hospital in Dąbrowa Górnicza. In 2014-2015 he was the head of the Department of Anesthesiology of the Poviat Hospital in Świętochłowice.                     Currently he is employed in the Katowice Oncology Centre in Poland at the Department of Anaesthesiology and Intensive Care. He completed a bronchofiberoscopy course at the Institute of Tuberculosis and Lung Diseases in Warsaw. He also completed post-graduate studies at the Jagiellonian University in Medicine of Pain and Geriatrics and long-term care, he also participated in many trainings and courses upgrading his competence.
Dr n. farm.
Piotr
Kaczmarczyk
Wykładowca, publicysta, czynny zawodowo farmaceuta. Autor książki o niedożywieniu szpitalnym BIAŁY GŁÓD oraz ponad 200 publikacji naukowych i popularyzatorskich. Wiceprezes Rady Śląskiej Izby Aptekarskiej, przewodniczący Komisji Aptek Szpitalnej ŚIA, członek Naczelnej Rady Aptekarskiej, były prezes Kieleckiego Oddziału PTFarm. Właściciel firmy szkoleniowo-badawczej INTERMEN Piotr Kaczmarczyk, twórca autorskiego programu optymalizacji gospodarki lekowej szpitali. Redaktor naczelny czasopisma "Apothecarius", członek Komitetu Naukowego magazynu Farmakoekonomika Szpitalna. Publikacje min. Farmacja Polska, Aptekarz Polski, Gazeta Farmaceutyczna, Polityka, Focus, Panacea, Wiadomości Farmaceutyczne, Rynek Zdrowia, Bez Recepty, Żyjmy Dłużej, Moda na Farmację, Apothecarius, Primum homo. Doświadczenie zawodowe prelegenta obejmuje 20 lat w branży farmaceutycznej, 18 lat w obszarze edukacyjnym i szkoleniowym w zakresie zdrowia publicznego oraz komunikacji w ochronie zdrowia, a także farmakologii i żywienia klinicznego. Równolegle 13 lat doświadczenia managerskiego w sprzedaży i dystrybucji produktów leczniczych, 6 lat doświadczenia managerskiego w obszarze farmacji szpitalnej oraz żywienia pozajelitowego. Główne zainteresowania naukowe to jakość oraz komunikacja w ochronie zdrowia, nowoczesna farmacja szpitalna, opieka farmaceutyczna, żywienie kliniczne i roślinne surowce lecznicze.